Blonde Judas
works by Jon Veal
Opening July 12, 2019
6-9pm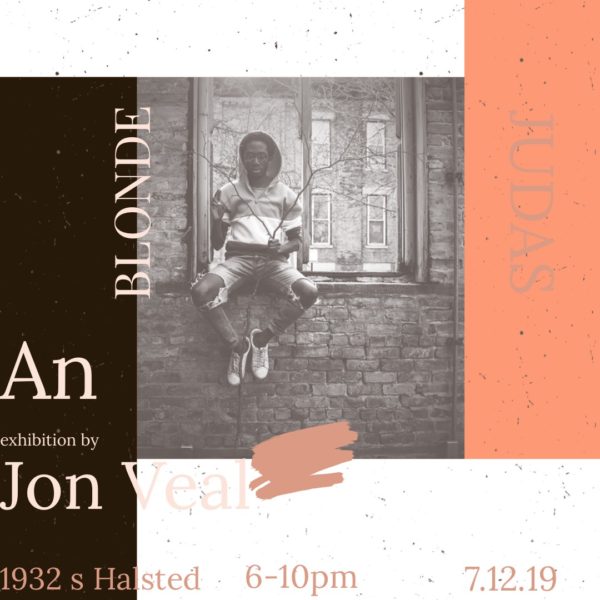 Blonde Judas is an investigation of the moral values of people within a capitalistic society through three iterations of evidence vis architecture, commodities, and race by Chicago based artist Jon Veal.
Blonde Judas derives its title in part by meditating on the life of the biblical character Judas Iscariot during his time as artist in resident at Chicago Artist Coalition. The consistent tension between authenticity and fraud, ruins and neighborhoods, beauty and race, and the decay of morality led to a visual exploration and community performance in partnership with Priscilla Sánchez, Alexis Burr, Jasmine Benitez, Jordan Campbell, Roe Melloe, Nick Thompson and The Simple Good.