OPEN CALL: On Mending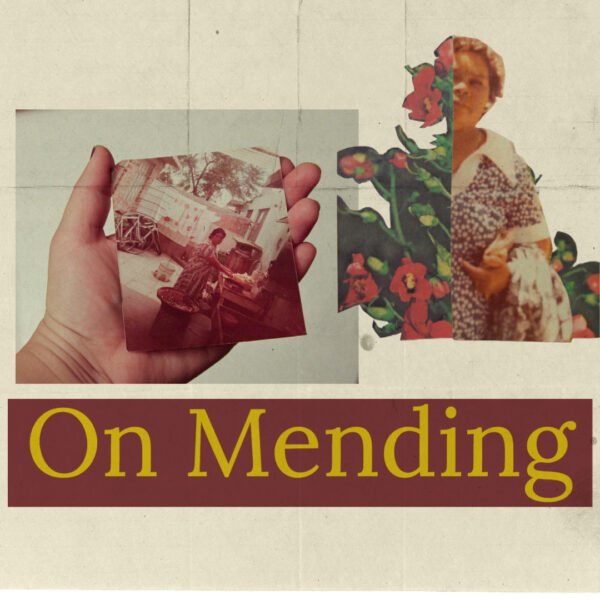 "Organizing is to the community what spiritual practice is to the individual" -Grace Lee Boggs

"We are each other's magnitude and bond" – Gwendolyn Brooks

"We are the ones we have been waiting for" -June Jordan 

On Mending, invites creative practitioners to center care, rest, and repair as a n art form for liberation. What can creating sustainable bonds through mending teach us about larger frameworks envisioning care, safety, and justice? What elements of ritual, ceremony, and/or communion connect us? How can we tether our desire for tenderness in addressing dis-ease? 

Reflecting on practices rooted in activism, abolition, organizing, healing praxis, and collective care, participants will research how artistic interventions take form to combat systems of trauma, the carceral state, and the culture of disposability. The group will create a series of skill-share opportunities, art objects (audio, video, 2d, 3d), performances, and/or experiences geared at engaging a larger public in a culminating exhibition. 

Meeting times are Saturdays 11-2 for 10 weeks. Artists will receive a $500 micro-grant to support their participation in the Think Tank.

Silvia Inés Gonzalez is a multi-disciplinary artist, cultural worker, and educator in Chicago creating spaces where collective wellness takes on critical dialogue, art-making, and community building. Her visual and audio work is a ballad to nostalgia–the borderline between myth and memory. Silvia has curated and facilitated workshops to address structures of power, imagination, play, confinement, and freedom. Her work has been exhibited at The Chicago Cultural Center, The National Mexican Museum of Art, Woman Made Gallery, Hyde Park Art Center, and ACRE. She is a member of the Chicago ACT Collective, the 96 ACRES Project, and has a studio at Chicago Art Department. As an organizer and administrator for the group POC (People of Color) Artist Space, she connects artists of color from across Chicago to resources through meet-ups and development opportunities. She was awarded the 3Arts Make A Wave Award in 2018 and the CAC + OtherPeoplesPixels Maker Grant in 2020.

APPLY HERE