Port of Call
Artist Talk + Closing, March 8, 2019
5:15pm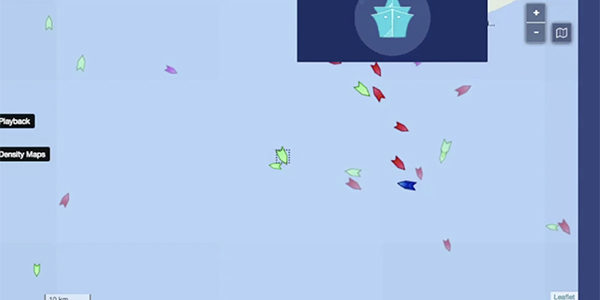 Join us for the closing celebration of Port of Call with an artist talk and open hours on March 8, 2019. The Artist talk will kick off at 5:15 pm and with a closing reception from 6:30 pm- 10 pm.
Download the Port of Call Catalogue!
---
Port of Call is a shipping industry term referring to the stops that a vessel makes throughout its voyage. Its secondary and vernacular definition refers to "any of a number of places that a person visits in succession." The adjacency of these term creates an analogy between humans and the infrastructure of global shipping. A Port is a location that is both transient and permanent. They are permanent fixtures to house impermanent vessels, goods, and bodies. Ports act as punctuation marks in the language of global infrastructures. These pauses and hesitations are the sites where human experience is sutured to that of cargo as it passes amongst locations.

Port of Call seeks to locate how infrastructure constructs and shapes individual experience, sense of place, and conception of time. The exhibition channels this relationship through the lens of mediation and technology, material, labor, and memory. Port of Call visualizes the subjective traces of human presence in physical structures–both those that are highly visible and the unseen or forgotten–on personal and collective senses of place and identity.
Artists: Neeraja D, Ji Su Kwak, Haerim Lee, Joseph Josue Mora, Annie Raccuglia, Luis A. Sahagun, Yasmin Spiro, Hope Wang. Curated by CAD Core artist Ahmed Ozsever.
Featured Image: Neeraja D, Sealand, Still Image from Video