Opportunities at CAD
Thank you for expressing interest in opportunities at Chicago Art Department. CAD aims to support artists by exploring studio art, exhibition, and learning opportunities. Through exhibitions, artist residencies, and community building, we are dedicated to cultivating voices, ideas, and practices based in the field of contemporary art. Check out our current opportunities below:
---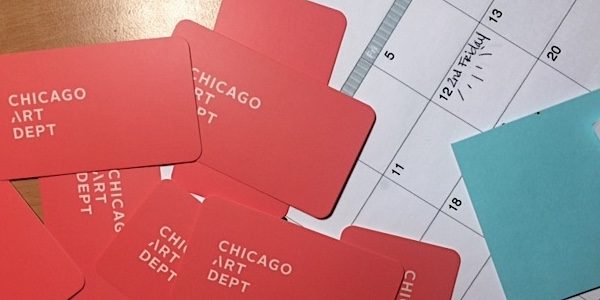 ---
OPERATIONS INTERNSHIP
General Summary :
CAD is seeking students interested in gaining valuable preparatory experience as an unpaid Operations Intern. Interns will work closely with the Programs Manager on gallery preparation projects and assist with the general maintenance of CAD Operations. Candidates should be familiar with basic tools and possess strong organizational skills. The applicant must have availability Thursdays and Fridays. 
Essential Duties and Responsibilities :
Gallery wall patching, sanding, painting, and building

Studio sinks management

Waste management and recycling as needed

Working with Resident Artists to help with physical space needs and gallery installations

Public event support for our monthly 2nd Fridays
Required Knowledge, Skills, and Abilities :
Self-motivated and reliable with the ability to work in a team

General repair skills and familiarity with power tools is preferred

Must be reliable and possess good communication skills

Ability to dedicate 25 hours a month
To apply please send a cover letter + resume/cv to carlos@chicagoartdepartment.org
---

STREET CANVAS PROJECT
With the CAD Street Canvas Project (SCP) we aim to showcase practices that are often considered "street art" and thought to exist on the periphery of contemporary or fine art. By highlighting various mural and graffiti practices we aim to illustrate histories and projects from Chicago and beyond. The SCP is driven to feature a variety of artists and practices, so we welcome applications of all kinds.
While we seek specific support for this project, we can offer any exhibiting artist the opportunity along with (1) marketing and promotions through CAD's online networks, (2) 24-7 visibility on a busy street including specific lights for the wall at night, (3) a prominent place for 2nd Friday events which draw hundreds of people each month, and (4) undying support from the CAD community!
If you are interested in this opportunity please apply HERE.
This form will NOT work on a mobile phone! Please use a real computer…and make sure to press "Submit" when done, thank you!
---

EVENTS/EXHIBITIONS PROPOSALS
Interested in installing and exhibition at CAD? How about a workshop or public program? Please complete our Events/Exhibition Proposal form below. This form is designed to help CAD Staff review proposals and plan our calendar accordingly. We ask for as much detail as possible. We hold regular meetings to discuss the proposed exhibitions and will follow-up with confirmations. We aim for each show to have a clear vision including oversight/staffing, confirmed set of artists (including a plan to recruit if necessary), an outlook for marketing, a schedule for visiting hours and plans to execute/document.
Apply HERE
This form will NOT work on a mobile phone! Please use a real computer…and make sure to press "Submit" when done, thank you!
---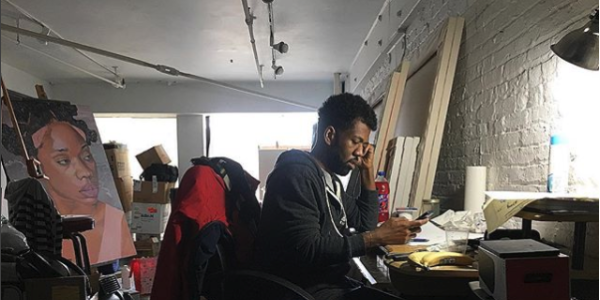 CAD RESIDENT ARTISTS
Chicago Art Department's Residency Program aims to support growth opportunities for artists. As part of the application process, artists are asked to identify goals for their practice, strategies for community engagement,  and plans for exhibitions and events. At the end of each term, Resident Artists revisit goals to identify areas of growth while defining next steps for their practice – at CAD or elsewhere.

Goals for Resident Artists
1) To create new steps and growth through connections with other artists.
2) To engage in learning opportunities led by CAD residents and hosted by CAD.
3) To reflect on process and practice, and improve as a creative professional.
Requirements for Resident Artists
1) To develop new works through 12 months of studio practice.
2) To show new works in exhibitions, and interact with a public audience.
3) To participate in monthly meetings and critical discussions.
4) CAD also accepts applications from small organizations who do not have a footprint anywhere else.

Subsidized Monthly Fees
If accepted for a CAD residency, artists pay subsidized, monthly fees of $300 which is approximately half of the market rate. In exchange for the monthly fee, artists have 24/7 access to CAD's studio space, galleries to curate/host exhibitions, event spaces, and support to take home 75% of sales/profits/revenue from any resident-led programs.
Residency Application Process
CAD's next residency year begins August 1st, 2022 and runs until June 30th, 2023 (11 months).  Apply HERE!
Please contact carlos@chicagoartdepartment.org with any inquiries.
---