Rhonda Gray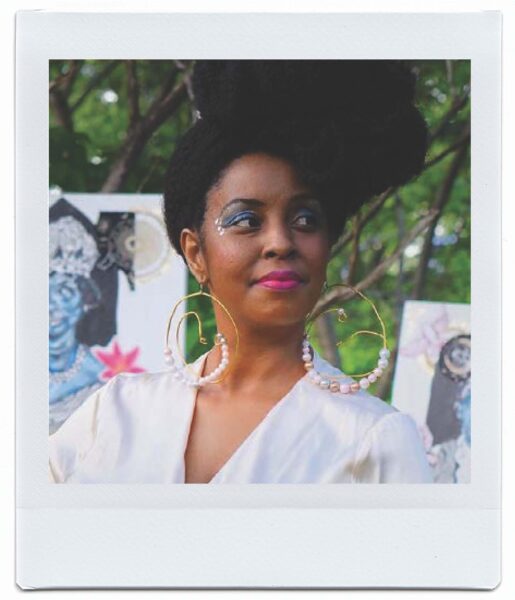 Rhonda Gray is a mother, award winning visual artist, muralist, lecturer, mentor, vocalist and dancer.
Her mixed media artwork has been exhibited in galleries and museums nationally and can be found in collections globally. In 2018, her paintings and writings were published in the academic book, Michelle Obama's Impact on African American Women and Girls. Her work can be seen in the featured film "Southside With You" which chronicles Barack and Michelle Obama's first date.
Gray collaborates with organizations, schools, universities, corporations, authors, film makers on special projects that drive creative transformation and innovation. She has led several mural, mosaic, and sculptural projects throughout the Chicagoland area. In 2014, she assisted legendary muralist and renaissance man, Dr. Siddha Webber, on the restoration of the "Have a Dream" mural located on 39th and King Drive in the historic Bronzeville neighborhood.