The warGames Arcade + Conversation
May 24, 2019
6-8 pm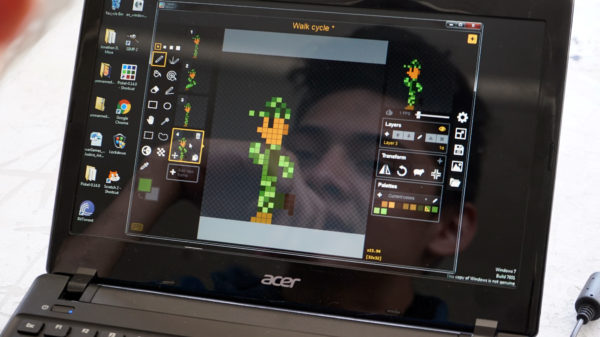 The warGames Tactical Media Collective hosts an evening of videogames + conversation at a pop-up arcade featuring games by teen artists Jonathan Mora, Gabriel Moreno, Isabella Orihuela, Luis Salas, Genaro Salgado, and Ivan Salinas, with Steve Ciampaglia, Kerry Richardson and Eric J. García.

As CAD's Core Residents exploring Contemporary Conversation, the warGames Tactical Media Collective facilitated a videogame workshop with teen artists from Pilsen and Little Village. The aggressive recruitment of Latinx teens by the military in the wake of 9/11 through the use of games such as Call of Duty has led to an increase in Latinx individuals enlisting in the military—specifically in the Army and Marines, the two branches of military most likely to participate in boots-on-the-ground combat and incur combat-related fatalities. Through the workshop, the teen artists looked critically at the military's use of videogames as a tool for recruiting, training and remote warfare operations. The teens, who are themselves targeted by military recruiters, explored the real-life consequences of serving and the role of the military in their communities.

The WarGames Tactical Media Collective is a collaboration between the Plug-In Studio (Steve Ciampaglia + Kerry Richardson) and Eric J. García. This event will include a preview of Discharged, a new game from the Collective that looks at the experiences of veterans returning home from service and re-acclimating to civilian life.
The warGames Arcade + Conversation
May 24, 2019
6-8 pm