The Alchemy of Us
Opening, April 12, 2019
6pm- 10pm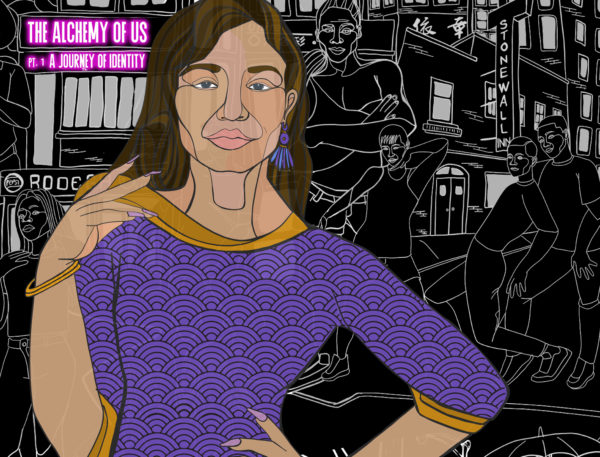 The Alchemy of Us: A journey of identity features the work of CAD Core Artist, Sam Kirk. A journey of identity is unique and personal to each person, the community they are exposed to and the lives they experience which shape their lens. It's not universal and it can be as microcosmic as a city and a neighborhood. The Alchemy of Us: A journey of identity includes several new mixed media artworks that share the narratives and experience of individuals in various marginalized communities.
Sam Kirk's artwork celebrates people: to inspire pride, recognition, and positive visibility for underrepresented communities. She highlights culture and identity while addressing the politics which have formed the society for generations. A vibrant color palette, intricate line-work, and multi-toned figures reveal a world where differences are valued.
"Throughout my life I have been interested in the routes taken as we discover our identity. I am curious about the factors that contribute to our growth and the experiences that impact our ability to become our truest selves. This interest stems partially from my personal experience as a bi-racial, queer woman, growing up within marginalized communities.
The core focus of my residency is Gender Visibility. In the current state of our world, where Transgender, Non-Binary, Non-Gender individuals are
in a constant fight for human rights and recognition, I felt compelled to create work that went beyond gender. Over the past 8 months, I conducted
interviews with individuals of various identities and gathered research from articles, books, alongside documentaries specific to the struggles within LGBTQ Communities of Color." – Sam Kirk
The Alchemy of Us on view April 12, 2019 to June 2nd 2019